I know it's been ages since I wrote, but I am a very important person,
and I have other things to do.......
You know, the essential activities of a wonderful and talented and fabulous designer.
I met with Josh, my partner in crime.....
and we have gone over my fabric patterns,
choosing ones that relate to each other,
as he wants it to look like a collection rather than a bunch of random sh&t thrown together.
Since my look has always been a bunch of random sh&t thrown together,
this was a new experience for me!!!!!
anyway.....
Today I am going to grace you guys with another pithy post.
Which is better than sh&t.
(
which is the only one that matters, as this is my blog, and I am the queen in this universe.
)
Let's continue with Connie's bedroom.
To the left of this vignette, we (Connie) had placed a mirrored table that I had originally thought could work as her desk.
She didn't like it where it went on the floorplan, so she stuck it in the corner, thinking she may not use it at all.
It is mirrored and small scale, as I needed something narrow along the wall parallel to her bed.
I chose this from a picture in a catelog.
Well, my philosophy in life is.....
if something looks skimpy,
JUST THROW MORE SH&T AROUND IT!!!!!
I told her I wanted to make a dressing table out of it by hanging a mirror over it.
You'd think she'd have learned by now, but she does.
I looked on the Restoration Hardware website and fond this mirror.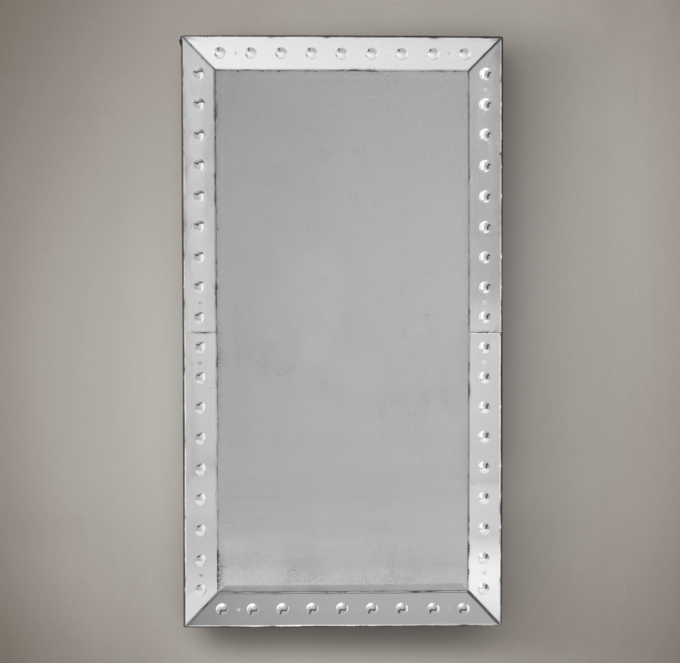 It's their 18th C. Venetian Glass Beveled Mirror.
I thought it was just the ticket.
very large!!!!!
We placed the table against the wall where I wanted it to go and I had Connie find me some blue painters tape, and I taped the size of the mirror over the table.
IT LOOKED LIKE IT WOULD WORK!!!
So she ordered it, and here are the pictures.
It's actually a little wider than the table, but by the time I had added the accessories, it looked just hokey dorrie.
We need to find the appropriate accessories, but that will be for next year, or today, as we are going junking antiquing.
I love the circle details of this mirror, and it genuinely looks old.
As you can so, it needed to be a narrow table, as it was the by the main access to the room.
It looks pretty from the doorway.
We have been adding mirrored and silver accents to the room, I want it all creamy and silvery and glittery.
I found these two clear perfume bottles on eBay.
Added a mercury glass vase with some daisies.....
The chair we had been using was from the living room.
I wanted a smaller scale so it was less apt to block entering the room.
We found a pair on 1st Dibs.
It can tuck right under the table.
It's what I call a ballroom chair.
Connie and I are looking for an old piece of something beat up to place in the corner where this table had been.
I have been looking for a small etagere that can be used to hold her mercury glass collection.
Some more silver sparkle!!!!!
I found an old beat up faux bamboo metal one that we will spray paint white.
It has glass shelves and is the right size for the space.
"We will spray paint white."
I mean that the great guy that she has to help do handy stuff around her house will spray paint it white.
Or he will have someone else spray paint it white.
next year, I will be painting it white.
CONNIE WON'T BE SPRAY PAINTIN' NOTHIN'!!!!!